Prescription Glasses & Sunglasses
Our aim is to save you money on your next prescription glasses and sunglasses. Simply bring your current prescription down to our factory shop in Ashton-under-Lyne to discuss your requirements.
Manchester Optical – Bringing Factory Prices Direct to You!
"Our aim is to save money for the UK public on the purchase cost of their prescription glasses, sunglasses and reglazes."
Rather than only having one pair of glasses due to the (until now) prohibitive cost of buying additional pairs wouldnt it be nice to have a pair for driving, a pair for watching TV, a pair for playing golf in, or simply different styles to suit your mood on the day?
The days of high prices on the high street may still be here, but now you have a genuine alternative and the opportunity to save a lot of money.
No need to worry about quality.
Our laboratory actually supplies many high street retailers already, but by buying direct from Manchester Optical you can cut out the huge margins the high street retailers currently build in to their costs.
Our laboratory employs the services of qualified SMC (tech) Technicians who supervise the dispensing and manufacturing of all our glasses. Our directors have over 60 years of experience between them.
All of our frames have CE marks (ie confirming that they fulfill all essential safety and environmental requirements as defined in applicable European Directives). Our frames also conform to ENV 14027, and International Standards Organisation number 12870.
Call us on 0161 343 4064 or pop in for a visit, our address and opening hours are shown below.
Our address is:
Manchester Optical Ltd, 87-89 Old Street, Ashton-under-Lyne OL6 7RS.
Our opening hours are:
Monday, Wednesday & Friday 9:30am – 4:30pm
Tuesday & Thursday 9:30am – 5:00pm
Saturday 10:00am – 2:00pm
We accept all major credit and debit cards and we also accept NHS Vouchers.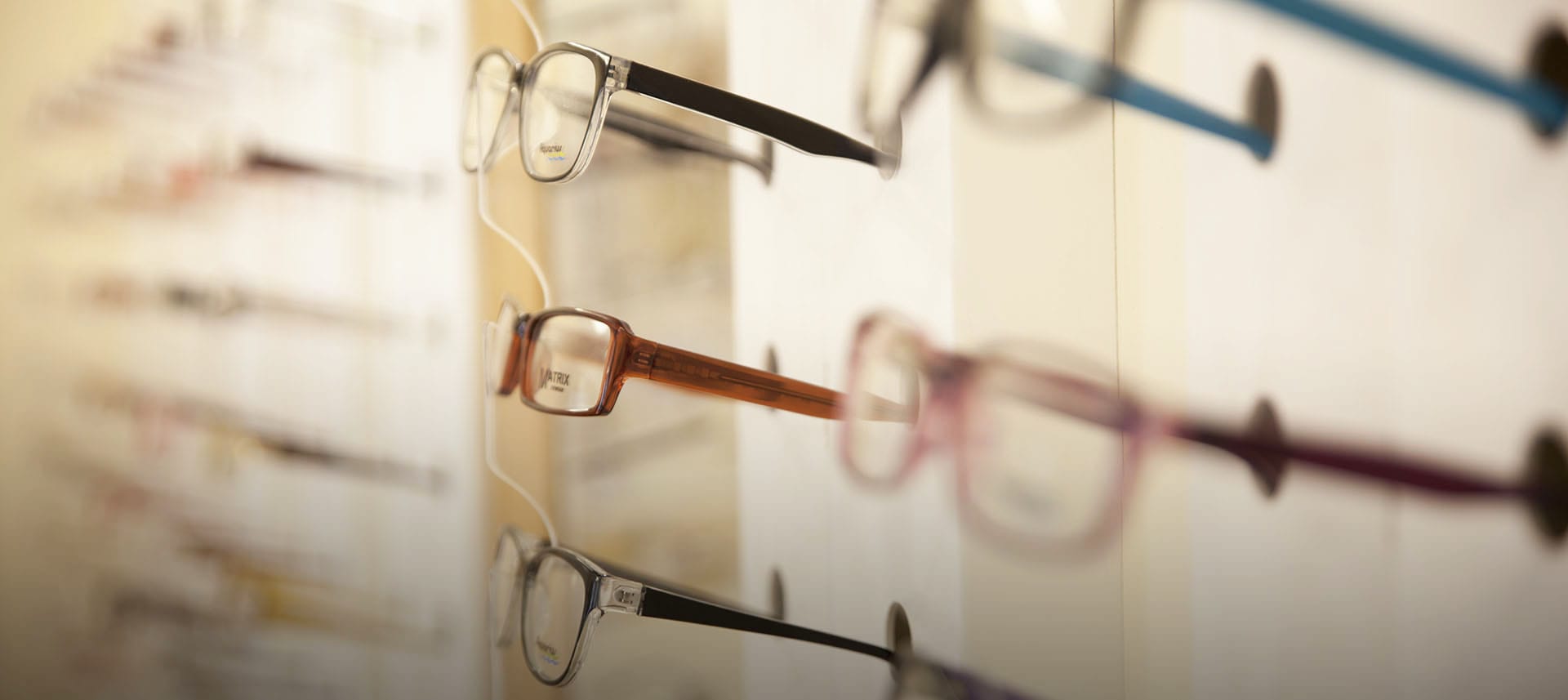 How to order
All you need to be able to order from us your prescription (less than 2 years old).
By law your optician has to provide you with a copy of your prescription. You are not obliged to buy your glasses from your optician, who in turn must not imply that you should.
Simply have an eye test, provide us with the prescription details and save money!
How do we keep our prices so low?
Our company does not have the cost of running an expensive high street property. We do not need to buy expensive eye testing equipment as we do not test eyes or offer medical advice. We simply construct prescription glasses and prescription sunglasses to the details of the prescription you give us. Our costs reflect this as the savings are passed on to you the customer.
Tinted lenses?
You can add a tint to any of the glasses shown on our website! We provide 6 alternative colours of tinted lenses for you to choose from – Brown, Grey, Green, Red, Blue, and Yellow. Our tints are defined by the light transmission factor (LTF), where 100% LTF is completely clear, and 0% LTF permits no light to pass through (solid). We offer 3 alternative LTF tints :
15% LTF tints allow 15% light transmission and are used for bright light situations and provide maximum protection from the bright sun especially for those people sensitive to bright lights.
50% LTF tints allow 50% light transmission and are good general all round tints for outdoor protection from the sun but not extreme light situations such as midday sun on the water. These 50% tints would be more suitable for driving conditions.
85% LTF tints allow 85% light transmission and are often used as "fashion" tints.
Alternatively we can provide Transition lenses which are photosensitive. Transitions lenses are clear in normal light but they tint under bright light.
Transition lenses?
Transition lenses are photosensitive. Transitions lenses are clear in normal light but they tint under bright light. They are perfect all round lenses, offering everyday use with fantastic visual acuteness as well as 100% UV protection and glare reduction.
They are ideal for most people's everyday lives by eliminating the inconvenience of carrying around an extra pair of prescription sunglasses but they are not suitable for use inside cars when driving, as windscreens absorb the UV-light used for Transitions Lenses to work. They are available for single vision, bifocal and varifocal prescriptions.
This option can be selected at the time of ordering.
Coatings and tints?
We offer :
Anti-reflective coating
Hard anti-scratch coating for FREE
UV 400 Protective coating
Sunglasses tint
Transitions Single Vision Lenses
Transitions Bifocal Lenses
Transitions Varifocal Lenses
You can select these options at the time of ordering.
What does UV400 Protective Coating do?
UV (Ultra Violet) 400 coating helps protect the eyes from harmful damage caused by the sun. We recommend that you add these coating on to the lenses in your prescription glasses or prescription sunglasses. Ultraviolet radiation produced by the sun is invisible radiation that can cause damage to your eyes with long term exposure.
What does Anti-reflective coating do?
Anti-reflective coatings help protect the lens surfaces from scratches and reduce distractions, such as glare and surface reflections. Normally, these front and back surface reflections can reduce the amount of light reaching the eyes, thereby reducing your vision in low lighting levels and glare situations, such as driving and computing. The appearance of your prescription glasses or prescription sunglasses, and your eyes themselves is also improved. The coating makes the lenses almost invisible by reducing the front surface reflectance. In addition to this, photographic and video reflection of your prescription glasses or prescription sunglasses is reduced as are the annoying reflections from your own eyes.
What are High Index Lenses?
High index lenses have thinner edges than standard lenses made to the same prescription. As they are thinner, they are lighter and more comfortable to wear.
We recommend High Index Lenses if you prefer a thinner, lighter lens option because you have a medium to high prescription.
We offer 3 x alternative High Index Lenses in single vision, bifocal or varifocal:
1.60 index lenses – these are approx 25% thinner than standard index lenses.
1.67 index lenses – these are approx 40% thinner than standard index lenses.
1.74 index lenses – these are approx 55% thinner than standard index lenses.
An anti-reflective coating is included free of charge on all our high index lenses. This is because they reflect more light than standard lenses. High index lenses may take slightly longer to produce – so please bear this in mind when ordering
We manufacture all types of complex prescriptions so if any of the above is unclear, you can seek advice by telephone or fax on 0161 343 4064 or via email at info@manchesteroptical.com.
Any guarantees?
All of our glasses are inspected to ensure the accuracy of the prescription and proper alignment of the frame. The glasses are also packaged in an attractive hard case for protection.
All our frames come as standard with a 12 months manufacturers guarantee.
NHS vouchers?
We do accept NHS Vouchers. Please call us on 0161 343 4064 for more information on obtaining glasses with your NHS voucher.
Visit Us
Manchester Optical Ltd
87-89 Old Street
Ashton-under-Lyne
OL6 7RT
Tel: 0161 343 4064